Simplify complexity in your laboratories
With the Wortix-LIS Laboratory Information System Solutions you can Accelerate TAT, reduce costs, increase revenue, scale your business and do much more …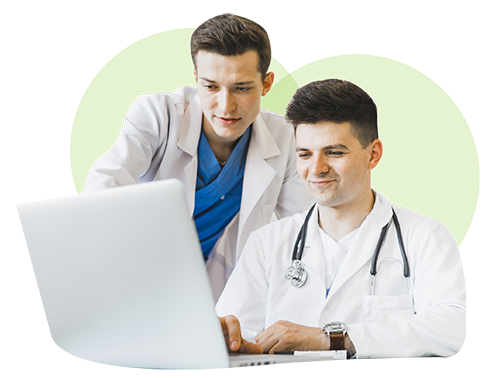 Accelerate your business with the System
de Laboratory Information Wortix - LIS
The best part?
It is in the cloud, which means there is no need for expensive servers, hardware or additional resources.
It can be implemented with Wortix – LIS only a PC and an Internet connection.
Automate your new center in a matter of hours.
Integral solution
      for Laboratories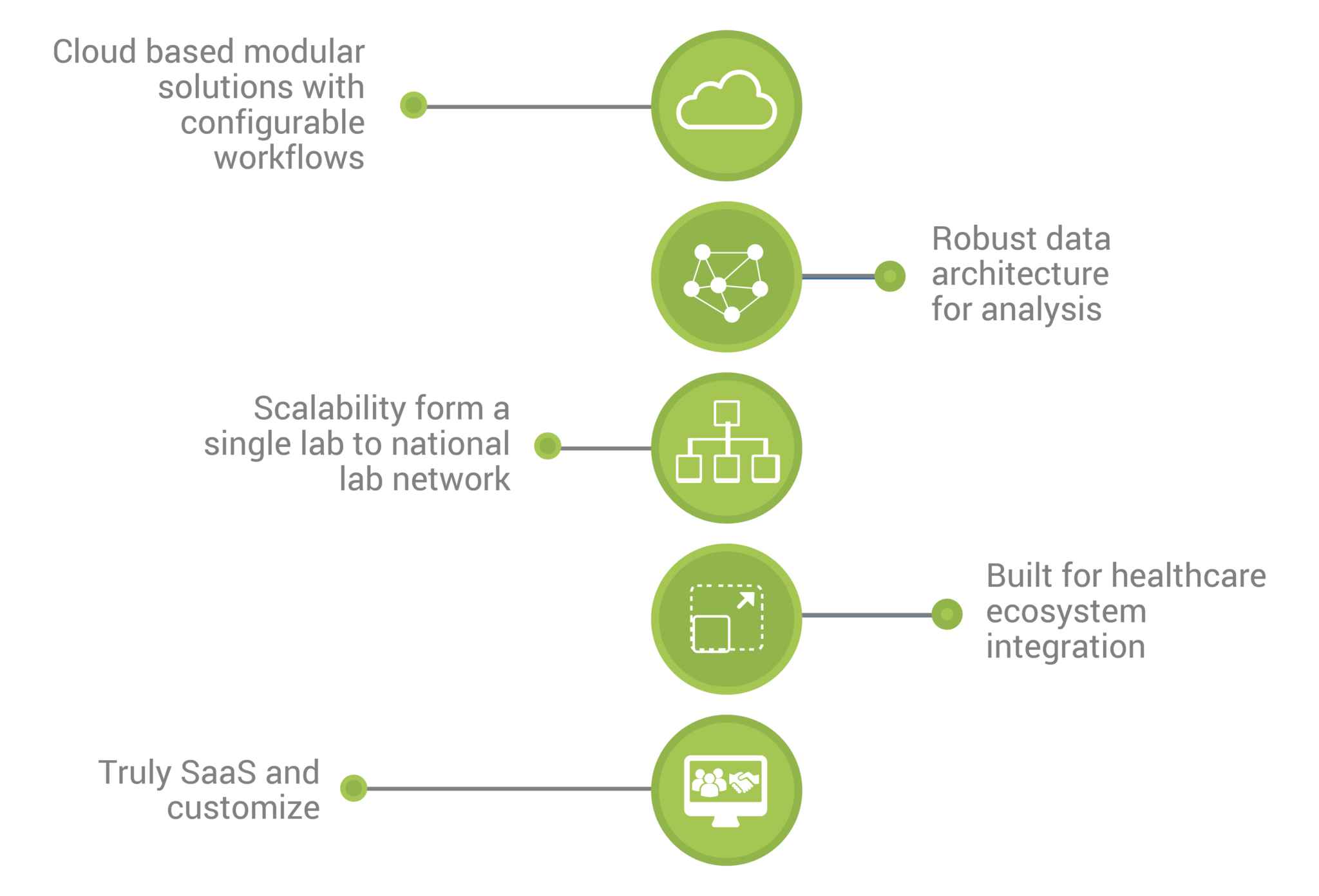 Integral solution for Laboratories ​
An information system based on the cloud, laboratories and laboratory chains to achieve operational efficiency and maximize revenue.
Registration and billing of samples
Samples storage and archiving
Mobile and Auto-authorization
Dispatch, logistics and information management
Information management system
Mobile phlebotomy
HL7 integration
Interconnection of devices
Advanced tests
Printing reports
A Mobile Application for Pathologists (Currently available only in English)
It allows pathologists and doctors to see and authorize test results from their portable device anywhere, at any time.
One of the top 5 labs in India saves 14 hours each day with the implementation of Workflow Management Sample
An important laboratory chain efficiently manages 105 laboratories and 700 collection centers across India, on a single platform with the help of Wortix-LIS cloud-based architecture, supporting multiple tenure
Leading laboratory processes, for more than 30,000 samples each day using the Wortix-LIS platform for logistics, handling for the transfer of samples from collection centers throughout the country, to processing centers
A mobile application for remote phlebotomy
It allows phlebotomists to collect patient samples from home and directly update it in Wortix-LIS.
" After going through 80 LIMS solutions and suppliers (national as well as international), I made a safe choice with Wortix - LIS as a provider partner because the team has the knowledge of the sound domain, suggesting innovative solutions for each consultation raised, and the most advanced IT technology skills. Under my direction, I have engaged vendors for software solutions several times in my 25-year career. However, today I feel more confident about my choice in the form of Wortix - LIS ".
"It has been a real pleasure working with the Wortix - LIS team. I think of myself as a demanding customer who needs perfection and Wortix-LIS gave it to me. They customized the software to the unique needs for our service and were able to meet our needs. It is also a great advantage that it has a cloud-based system, so I had no need to invest in expensive hardware or a server. The team is extremely helpful and available 24x7. I highly recommend this system, as it has met and exceeded my expectations".
"The best thing about Wortix - LIS, LIMS is that it significantly frees the pathologist's time. Being a doctor and a laboratory owner my challenges were mainly about the time it takes to go and return to the laboratory for the approval of abnormal values in a report, the work hours were very long every day. Since we implemented Wortix - LIS, I can now approve reports very quickly, no matter what time of day or night, from the comfort of my home. This is the best gift you could ask for - the gift of time".
Do you want to know how we can help you take advantage of the power of Cloud to maximize profits?